Carl started playing violin when he was five.
"Isn't that unusual?" I asked.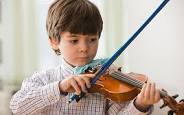 "Not if you're a Suzuki student," Carl explained. "My best friend Michael was playing the violin at 3."
His teacher Mike Beert was a cellist for the Rockford Symphony Orchestra.
"When did your playing evolve into a career ambition?" I continued.
"I almost gave it up, by the time I was in the seventh grade. I thought nothing was happening. All I could do was play with my mom."
"But you knew you were musical."
"I inherited my dad's ear for music. I have pretty good pitch. I don't have perfect pitch, thankfully."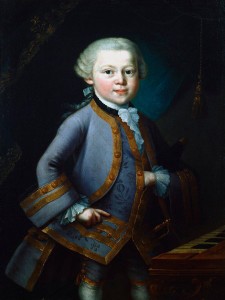 "Thankfully?"
He explained, "Perfet pitch is both a blessing and a curse. You hear when someone is out of tune, or whatever. I have  relative pitch. And, I've been musical since I was born. My parents pushed me to keep going. It wasn't until I was in high school that I started to enjoy playing the violin. I was part of the orchestra at my high school. I was able to audition for District Orchestra, was able to play in those for my sophomore, junior and senior years."
"How did knowing that you were good affect your ambitions?"
"That kind of solidified my desire to continue music. I was planning on going to college, planning on becoming a high school music teacher."
Our Applebee's server arrived. Carl wanted crispy orange chicken. Very good. I ordered the spinach and artichoke appetizer.
He continued. "I was branching out in my musical interests. Exploring Celtic music. I love the style. It's very emotive. I'm an emotive person. I show my emotions quite readily–wear my heart on my sleeve."
"Music is a way to express yourself."
"Mostly as an extension of my feelings. I decided on Hillsdale College in Michigan. I went into it wholeheartedly."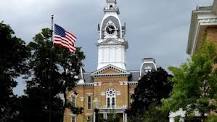 "What sold you on Hillsdale?"
"Mostly the community of students and the professor. That really was what it was all about. Closely knit, wonderful people. I didn't want to be a number. I wanted to be a person. I guess I've always beeen a big fish in a small pond–although my high school was huge. I just had a great time being myself in both high school and college."
Carl finished his freshman year in the spring of '98. Everything was perfect. Then the summer of 1998.
"That fateful summer. I was picking up odd jobs doing whatever kind of work I could to earn a little extra money."
Carl had barely touched his orange chicken. Our server asked if he wanted a box. Carl was focused on telling me his story.
"On a June morning at 5:30 a.m., I was in my car."
"At that time of the morning, there aren't many cars on the road, are there?"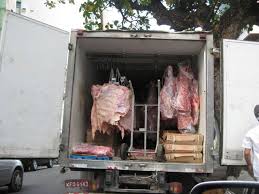 "But, there are delivery trucks," he said. "And that is what hit my car."
His 1995 Camry was southbound.
"All I remember is I was at a stoplight. The truck was heading west to Cub Foods. A refrigerated meat truck. I don't remember this. I am going by what I've been told. According to my grandfather, who saw what was left of my car in the junkyard, it's a miracle I'm alive. The driver T-boned the Camry. It was totaled. The coroner was called to the scene of the wreck. They didn't think I was alive, and if I were alive, I would probably die en route to the hospital. And, if I were able to make it, I would die on the emergency room table."
I had to take a breath. I think I wasn't breathing as I listened.
"When they finally did get me out of what was left of my car, they did get some faint vital signs."
"You weren't having 'white light' experiences?"
"I have no idea; I have no recollection whatsoever. The next thing I remember was somewhere two months after that, groggily coming to, as it were, in the nursing home."
"That first two months, you were in a coma?"
"Correct. All I know is, the Lord preserved me. I have snippets in my mind."
"Snippets."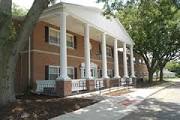 "Looking out the nursing home window. I remember physical therapy. occupational therapy, speech therapy. Thank God insurance paid for the lion's share. The lady, the caseworker for the insurance claims said, whatever he needs, he'll get. That was just a miracle. I am so grateful to God for giving me that."   

He recalls his mother's presence.
"My mother told me, 'You were in a car accident, Carl. The Lord spared your life."
PART 2 continues next month.