Getting read for Boomer theatre I met Joan for lunch at Denali's in Beloit because I knew she was directing a play at the local theatre.
I had many questions, among them why she spells her name with lower case letters. "Let me say, there's no money in theatre," she began.  

"You cannot make a living at it. so one of the things that I had was my own consulting-training company. I found a font I absolutely loved. I did it as a marketing tool; it drew people's attention.
"Now," she says. to untrain them to do it the regular way would be far too challenging, and I like it."
Her simpler explanation: "It's little letters for a little lady."
This petite lady has a passion for theatre that is not petite. Joan is completing her second doctorate. Her thesis: Creating a theory of directing for senior theatre production in a community theatre setting.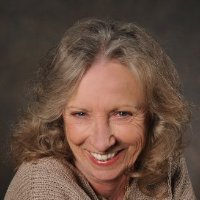 "Because..?" I asked.
"Senior theatre is growing by leaps and bound," she explained.
"In year 2000, there were 2000 community theatres. Now there are closer to three times that.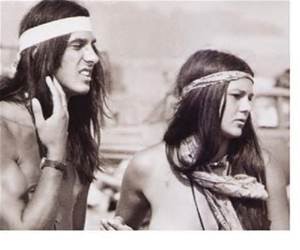 "Boomers," she continued, "will be   different than today's seniors. It's not OK anymore to just do plays, charge people for it, and watch seniors make fools of themselves. Horrible," she winced.
"A serious thing is very funny because it's so bad, but don't charge people to come to see that. My position is that when we increase the standards, the professionals will come."
She believes Baby Boomers, as they age are different than seniors of past years.    

"They are going to be actors, designers, or audience members. They have far more education than today's (typical) seniors. They have far more experience in professional occupations, far greater exposure to the cultural arts. I"m talking about doctors, lawyers, accountants, plumbers, electricians. Those people will bring with them a certain set of expecations into a theatrical setting."
"How long before they're here?" I asked.
"Not very long," she smiles, almost rubbing her hands in glee.
"Here's my goal: Not everyone wants to go play golf and make quilts, or go to Florida and play tennis. They're not going to pay $25 to see someone sitting in a wingback chair and talk about what it was like the first time I got a computer. They want somethings intellectually stimulating, entertaining."
Joan is from Michigan, where she earned a bachelor's degree from Michigan State. She spent summers apprenticing at The Barn Theatre in Augusta, the oldest company in Michigan. That gave her experience and a philosophy.
"All those equity actors who moaned and groaned about how little work there was. I mean, I loved it, I just loved it, but in the back of my mind was, I have to support myself, and I'm not going to be able to do it in theatre."
Joan's hummus and pita arrived.
"Oh that looks wonderful!" with charateristic enthusiasm.

"What do you look for in a good hummus?" I asked.
"Cumin, coriander, garlic. This is good," she said. A circuitous route took Joan through California, Ohio, Florida, and Colorado, where she completed her first doctorate in interpersonal communication at the University of Denver. But she was dedicated to community theatre. She met husband Carl at a grocery store in Colorado, and soon after were transferred to San Francisco, and then to Illinois, not Chicago.
"I felt like someone had reached across Lake Michigan with a long hook and pulled me back, because I said I would never return to Michigan until it became a cosmopolitan as Chicago."
After a period of adjustment, Joan's love for community theatre led her to direct for several community theatres. She became President of Main Street Players in Boone County, Illinois.
"Oh look what the board has done in three years (there) she," she said. "We have people who are repeaters, who have 40-hour jobs, kids, family."
"What brings them back?" I asked.
"Every time we do a show, we up the ante. That was my goal. Every show we did quality directing, scenes, publicity, organizing the theatre, and keeping it going. It's wonderful. It's established our credibility. It's inspiring to the board to look at where they were and where we are.
"Community theatre is the training ground for professional theatre. That's where the opportunities are for actors and directors. It's the place for people who've never been on stage."
Watch out for joan e Kole, Baby Boomers! she has the experience, the standards, the passion to take our local community theatres to the stars.
NOTE: This story originally appeared in The Rock River Times in early 2000's. Joan is currently the Artistic Director at St. Mary's Care Center's AgeQuake Theatres in Madison, Wisconsin.