Young Don's dreamed of building his father's local grocery store into a business empire. But in his first semester of college, his father sold the store.  

   Don moved to his next best dream: "Every little boy wants to be a fire or policeman," Don said, as we lunched on baked mostaccioli from Anna Maria's.
"My dad spent three hours trying to talk me out of it, but i wasn't finding a job, so he told me they were hiring down at the police department.
I was the only guy out of 800 to pass the test the first time, and the first to go into the Rockford Police Department at 21."
Don was quickly promoted from patrol to traffic, then to detective in that division.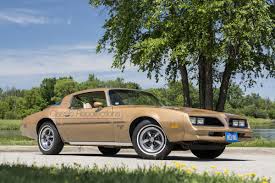 "Anybody died, suicide, medical, we handled that in the white car," he said.
"High stress? Police have a high divorce rate," I commented.
"There's a problem with some officers. These gals wait on you in the store–flirt like crazy. No thanks!" he emphatically stated about his own response to these flirtations.  

"It's about who you are," I said.
"That's right."
"How tall are you?" I asked.
"I'm 5-foot-9," he said.
"The minimum to be a policeman."
"Are you telling your age?" I teased.
"No."

  "You didn't have your goatee in the force," I said.
"They don't allow that." Don said.
"I couldn't wait…it (the goatee) just had to be there. Couldn't have it for 30 years…now…nobody can tell me I can't have it."
Before the police force, Don spent a short time in the Air Force, but couldn't go back after a surgery. He didn't want to.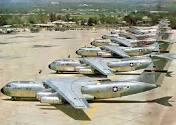 "They were sending me…to become a paymaster," he said.
"I'd have gone into banking, paying other airmen."
"You were meant for business," I said.
"Since I was 11 years old," He affirmed.
Even as a policeman, Don was moonlighting: head of security at a local grocery store, and also traffic instructor for three counties of police departments.
"I loved to get in there and get things done," he told me.
"Was your family supportive?" I asked.
"All the way through," he affirmed. "Married 33 years. Not a problem."
"They say happily married men remarry quickly," I said.   

"Well, Regina died, and one year later, I was dating the girl I'm going to be marrying now," he said.
"What's the worst thing you saw in your 30 years of police work?" He described a murder scene so gruesome, I can't write the details.
"Down on Harlem Boulevard," he said.
"My partner and I were the first there…found a window open and crawled inside. He said, 'You do upstairs, and I'll check down here.' Went upstairs and…looked in the door…a little girl…if I close my eyes, I can still see it. And a little dog…a hunting knife…killed it."
"How do you live with those images?" I asked.
"You put it off and try not to think about it," he replied.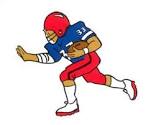 "The most rewarding experience?" I asked, eager to move on.
"Something simple," he said.
"A football player broke his neck playing practice football; I managed to doggone stabilize the neck and everything, and get him to the hospital, and he's up and around, walking today."
"You saved him from being a paraplegic," I gasped.
"Yes. There were a number of those," Don said.
"Or, a car caught on fire, and you had to get the dang door open."
"Do we educate people to see police as friends?" I asked.
"If they've got their minds made up, I don't think you can change their minds," he answered.
"Some people just plain hate police officers."
"Are you a religious man?" I asked.
"No," he said.
"Not brought up with it?" I pressed.  

"That's the reason…Sunday. Not positive. You were sick and still had to get up, get dressed and go to church."
"Strict parents?"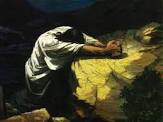 "Yes. Trouble is, it wasn't my parents taking me (to church). It was the neighbor. I don't think it has anything to do with how I feel about God. I just don't like church, period. There's a bunch of hypocrites in that doggone church. And, I don't believe in volunteering. I am not a person who volunteers their time. When I had a day off, I wanted to be working in my garden–that's where I can talk to Him."
Don moved to 6 acres out of the city as soon as the department allowed it.
"I was running fast a I could to get out of Rockford," he said. "I just don't like the city of Rockford."