In 1995, Jane Logsdon and her husband Bean felt called to become missionaries in Israel. Jane's initial resistance, and statement that it would take a burning bush to get her there, evolved into quite an experience.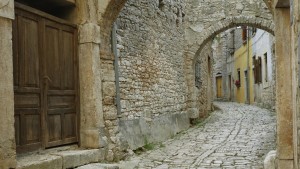 I asked her to recap.
"You didn't hear God say anything, right?"
"It wasn't that God spoke to both of us thing. I did, for two seconds, think of leaving him. I mean just two seconds. It started on one side of my brain, and that's how long it took to go from one side to the other," she laughed, blue eyes sparkling.
"Then I thought, I'm not raising three kids by myself."
"That's how much you didn't want to go to Israel."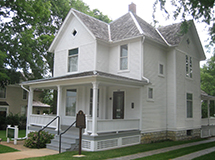 "Marjorie, my mom and dad had just moved to Dixon. Grandma and Grandpa in the same town with us! Our friends were there. I had no inclination to go to a foreign mission field. People prepare for that for years."
Friends suggested they go to Israel to seek answers.
"We bought airfare, told the kids we were going on a summer vacation. Prime Minister Levine was assassinated November of that year. There were bombings."
The Logsdons arrived August 5.
"You were looking for your burning bush."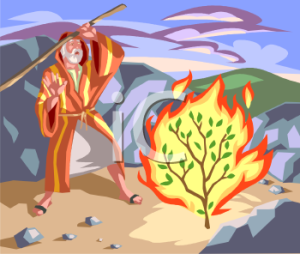 "I was looking under every rock. The Lord wasn't speaking. I was thinking, maybe it is an Abraham and Isaac thing. Once I give up my will Or maybe when the kids are grown up. Maybe this is a preview.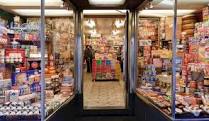 Israel is the sixth most expensive country in the world. Milk is $6 a gallon. Gas is more than $5 a gallon."
They toured for two weeks.

"We stayed inside the Old City walls. We hired, oh, rented a car. Day trips, mostly around the Dead Sea. Sunday, we went to Church of All Nations, outside of the Garden of Gethsemane, the rock where Jesus knelt and prayed. Where He said, 'Take this cup from me, and not my will but yours, Lord.' Finally I knelt at that rock, sobbing. I gave my will over to the Lord. It was so hard. I was 40 years old. I knew I was holding out from the Lord.   

That night, I remember this as if it were yesterday, we had a plan to get some falafels and bring them to the secret garden grassy area in the guesthouse. The church was on the compound. I said, 'Why don't we go to church?'
Bean said, 'Okay.'.
"We looked at the bookstore, and Bean walked up to somebody–the principal of the school connected to the church. Bean had read about the Anglican school and had seen a picture of the principal. He had inquired about David Jeffrey when we had arrived on August 5. David was on vacation.
"He walks up to this guy, with throngs of people, and gives him the story of our calling. David must have thought we were two of thousands of Jerusalem-syndrome nuts. There are a lot of crazy people who go over and say they are John the Baptist, or whatever. It's (actually got a name) called Jerusalem Syndrome.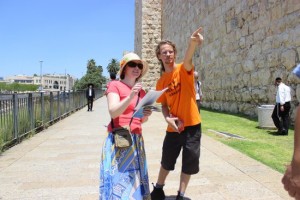 "David listened to Bean politely, as the British do, and then asked Bean, 'What do you teach?'
"Then David looked incredulous and walked over to me. After introductions, I said, 'I am the director and head teacher of a pre-school. They're waiting for me to get back home."
David and the Logsdons headed for the church service.
'Let's talk after church,' he said.
The pastor asked David to make an announcement. "David looked right at me and asked for prayer for a family on vacation in England. They had had a bad car accident on August 5.
David said, 'You know these are two of our teachers. We're kind of in a crisis. Nigel was our science teacher. Alison was our 3-year old pre-school teacher.'"   

Jane's story was spellbinding.
"It's like when you get a shock. Your insides do a melt,"she recalled.
"We had to go through the whole rest of the church service. That was my burning bush. Bean said I turned to him and had tears running down my cheeks. I don't remember."
Within ten minutes, they had housing, schooling for three kids, and jobs.
"The way the Lord prepared for us–it was amazing. We were going to a country we knew nothing about. It's walking on faith. We were so much in the center of God's will that we could have walked through fire."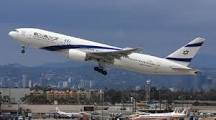 They returned home and flew back to Israel eight days later. (I was talking to Jane on one of their furloughs back in Illinois.)
"We know the Lord told us we should come back (once in a while), but not to stay.
"Do you miss (Israel)?" I asked.
"I'm grieving it. Every year has a chapter."
"Does it take the same call to come back?"
"Missionary work. Your whole mentality changes. It's how you live your life–relationship building. I'd like to go back. Those are precious relationships."