Choices. Choosing Tim Scholten for my first Lunch with Marjorie (first published in 2002) was simple. He is the most naturally funny guy I know. My husband agreed. He's funny.
But when talking with Tim about his decision to switch from a dream career in broadcasting to selling radio advertising, Tim turned serious.
We paused to tackle the Rockton Inn lunch menu, a clear dilemma for Tim.   

"It's a dead heat between navy bean and seafood gumbo in my world today," Tim's blue eyes sough help from me.
"Gumbo? Good? Bad?"
"The gumbo's great, very New Orleans," I assured.
"I'm on it. Sold!" he proclaimed.
"Sandwich?" I asked.
"Man oh man, a lot of good things to eat. The chicken Cordon bleu special, and yet the barbecue sandwich is also tempting."
He opted for the Cordon Bleu; I had the Oriental chicken salad.
Growing up in Beloit, Wis,, Tim's teens were filled with sports, cello and plays. He loved performing. "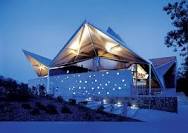 I was at Startlight (Theatre) in the mid-'7os. I did Music Man with Jodi Benson, who went on to be The Little Mermaid."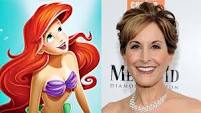 Jodi Benson! I was impressed.
Tim wasn't.
"She was in the chorus. She was nothing, and I was nothing. We were nothing together, and it was fun."
The year Elvis died, 1977, Tim went off to Drake University in Des Moines, Iowa, to major in radio and television.
"I had a fantastic advisor there," he remembered.
"A guy named Jim Duncan, and he sold it for me. All those years, he was the voice of the Drake Relays, America's athletic classic." 

Des Moines broadcasting began for Tim with weekly co-hosting stints at KRNT, reporting campus news. Then he became head statistician for The Drake Sports Network.
"That was wonderful, he said. "I would copy down all the statistics during all home Drake men's basketball and football games. And both sports were Division 1. And he would look at my stats, and he would check with me, and I wouldn't really say anything at all, but we became a linked unit, and a guy named Larry Morgan, who is now the voice of the Iowa Hawkeyes on television."
Tim had the sports bug, the news bug.
Post college, his career began at Beloit's radio station, 1380 WBEL, on air as The Jock. He left to co-anchor the now defunct Beloit Cable News.
"Then my friend, Jerry Huffman, made it possible for me to work for WREX-TV," Tim explained. Tim became the first Rock County reporter in 1983.
"I was kind of an experimental guinea pig there," he said.
"They sent me out with my inferior equipment, but I did have my own station vehicle. And, I would take it back to my apartment every night, wake up early in the morning and they'd say: 'OK, you need to go out, cover it, take pictures.'

   We worked till 6:30pm most nights, editing what I had shot, writing what I had shot, and producing the stories. That's the hardest I've ever worked in the media."
A few bumps and station changes moved Tim to news reporter for WIFR-TV.
Spring 1987, Tim married Lisa Johnson, and made a dramatic career change. I realized his gumbo-navy bean struggle was somewhat thornier than the decision to leave broadcasting.
"Was it an emotional decision?" I asked.
"Yes, but Marjorie, I can tell you that reason in five words: Fourteen thousand dollars a year."
He couldn't support his family on that salary. Lisa was a dental assistant. She was the breadwinner in the soon-to-be-family.
"She was out-earning me," he said.
"A little bruising to the ego? Hard to give up celebrity status?"
"A little bit. But that doesn't put food on the table. I doubled my income with the stroke of a pen."
"Regrets?"
Cordon Bleu. He liked it.   
"Gumbo?" "It's a spicy, hard-hitting gumbo. I'll make it through," he said.
"It's all part of the culinary experience."
"Career choice? Are you satisfied with your accomplishments?"
"So many people answer that question the wrong way: It's my Beamer, my Lexus, my yacht, my getaway place," Tim explained.
"Wro-o-ng! It's your kids!" He added, "I've seen it backfiring for others. The guys on the second, third, fourth marriages, scrambling to find out what it is when all the while, it's right in front of them."
Tim's choices clearly had brought him joy. He gets animated talking about coaching youth baseball in his hometown, and spending time with his sons, who both also have the sports bug.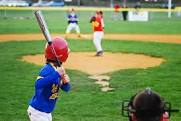 Tim still does some creative commercials, voice-overs. But he is primarily a father, a people-person.
"I don't live to work," he shared. "I work to live. You reap what you sow. That's the total philosophy. Life's a trade-out."