Breakfast on the patio of Hotel Donatello was fairly ordinary for Rome: lattes, croissants, brioche, served with peach or strawberry preserves or honey. But, Carlo Prete, our hotel owner, adjusts to please palates not used to the strong, thick espresso of Europe.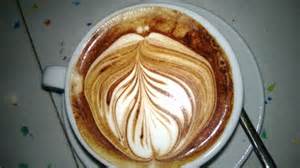 "I think everybody, if they go to another country, likes to see how they live and eat," Carlo told me. "We are trying to fix an average, with the quality of the Italian way, This coffee is an Italian coffee, but made for…we drink a small cup, very concentrated. If you drink this little cup, you are not satisfied (he referred to us Americans). In the morning, we only have coffee and a croissant, and we go. The maximum is a cappuccino, not a big meal."
"I love to cook Italian food," I beamed.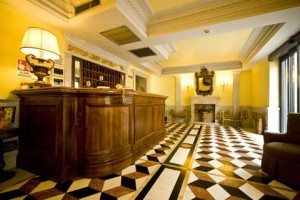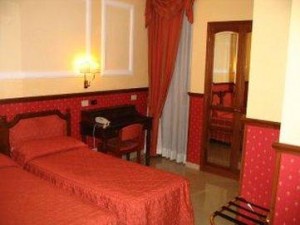 "Ooh, very good. I should come and cook the spaghetti for you, and you will see the difference. Ha, ha, ha."
"I would love that," I said, sensing his doubting my skills with pasta.
"Most depends on how you cook the spaghetti. Normally you (again he means you Americans) tend to overcook the spaghetti."
"Mine is al dente," I defended.
"Oh, no, not the way…I don't know. We don't add salt to sauce. We put salt in the water and then boil the spaghetti. We don't overcook the spaghetti," he emphasized again.
"
Fresh tomato is good, and fresh mozzarella."Carlo advised.
"I do that," I said.
"Oh, molto buono!" Carlo has been in the hotel business for almost 30 years.
"My father sent me abroad to England, and to Holland, France, Germany to learn the (hotel) skills. I worked at big, multi-national hotels. Then I came back to Rome and started this little place. My wife and I started buying a little flat on the ground, then another one, and another one, and now we have the entire building."
The courtyard's green shutters made the red geraniums vibrant. A fountain arcing its water was refreshing background against the sun-drenched peach plaster walls. The four-story hotel feels like a home. It is a home. Carlo is remodeling, adding 18 rooms to the existing 22.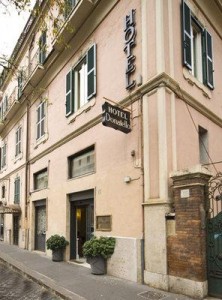 "This is an old building–more than 100 years old. When they built it, lifts were not a priority." he explained. "Rooms with facilities were not a priority. We had to transform it. So we are doing a lift on the other side. New rooms with all the modern accessories, like smoke detectors, televisions, and mini-bars, all controlled by computers. When you work in buildings like this, it is always very, very difficult, because you see, the ceilings are not flat. They used bricks one against another to keep the ceiling standing. If you take one brick away, because you have to make a hole for the elevator, or to change a section…"
"It all collapses?" I gasped.
"Yes, you've got to be very careful. That is why we are working very closely with engineering teams. But it is coming out very well."
Carlo's wife Patrizia, and his sons, Mauro and Paolo, also work in the hotel.
"Will they do the business some day?"
"Hopefully. I tried toteach them that in order to become free, they should see what is happening…out of Italy. So Paolo went to England. Mauro went to France, and spent a couple of years there. Mauro is leaving now for England and is going to be there for some time. So they will learn a different style of living, and of course, the language, which is very important. They will be more skilled in the job they want to do.
"They are very cosmopolitan," I said.
"Yes, they should be like that. If they like to continue this job, I will be very pleased. Otherwise, they will have the strength to do whatever they like."
"You're open to them doing something different?"
"Oh yes."
"You won't be sad if they don't do this?" I probed.
"Oh, no, no, no."
"You seem like a strong man, but you allow for strength in your wife and sons."
"Well, the children had time to become strong. We had to do a lot of battles before they became confident of themselves."
"But you let them do that."
"Yes, I do. Sometimes I am suffering because I see that they have been injured."
"The parent thing."
"Yes. Sometimes we have…fights with them, and they accuse me of not letting them be free. I will do the father job, and they will do the job of the children."
"We imagine that in the Italian family, the father rules." I said.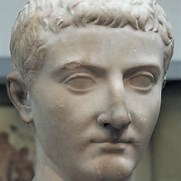 "No, no, since the Roman Empire, the women have the power. Always," he said. "Behind the man, there was always a strong woman."
"You don't hear about that." "It is true, oh, si."
…to be continued