Tony Ernandez's award-winning pizza at Lisa's Pizza in Janesville, Wis., has spanned three decades, but Tony is about more than pizza.

"At 16, were you thinking about owning a restaurant?" I asked.
"It was the easy thing to make it a going concern. It's a dream," he said. "It's like, watta gotta lose? Am I right?" he added with his stereotypical Italian hand gestures.
"I found something that really got me moving, and the more I do it, the more I wish I would be younger, because you get more experienced. I wouldn't do anything that much different, but I would do more things, because I would be more energetic."
We were lunching at South Beloit's Ramada Cattails Restaurant.
"I'm gonna have the salad," he said. "Something simple." He ordered their seafood Louie with creamy dill dressing. I decided on bronzed salmon served on a bed of spinach.
Tony's mother was born in Beloit, Wis., moving to Sicily when she was about ten.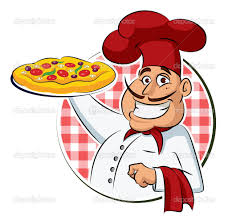 "Grandpa decided to go back because of his health. He worked for Fairbanks. He had a problem with his lungs. The doctor said the only way to get out of it was to go where there's a lot of fresh air."
So Tony was born in Petrosino, Trapani, a Sicilian province. His after-school days in the Mediterranean were spent helping his father in the vineyards and orchards.
"When you hit twelve, you have a job," he explained. I got my own motorcycle by twelve, MV, 50 cc's. It's a beautiful vehicle for everybody," he smiled. "That's the way they can go real cheap, city to city, if they have a job, because they don't make an arm and a leg as money."
Recollecting Sicily brought light to Tony's dark eyes.
"Your family made tomato sauce?" I prodded.
"Yes, we did that.Every year. One does one thing, the other one helps Mom. That's the way it's done. The mother organizes. Usually we are all together. Father, he is the one who provided the whole thing. We helped him pick the tomatoes and bring them home. Then you boil it, and then you have the machine by hand, and then you make the sauce, olive oil, and salt. You cook them, then;put it in 2-liter jars, and then you seal them. you make enough to last you all winter–60, 80, a 100, depending on how many you want. In the summer, you live by salad, almost every day. What we are missing here is a lot of fresh produce. It's not the old days. Now we eat with chemical fertilizers," he sighed.
"Sicily's produce is very popular, known as the best around–oranges, lemons, because there is so much sun. Every day you have fresh vegetables, fresh fruit. The clime is fantastic; it's not real big, but it's so loaded with sun. It's called the Gold Island."    
It's unfair, but my greens at the Ramada paled as I imagined sun-drenched Sicily's deep greens, compared to his iceberg lettuce and limp field greens.
Tony struggled too with the comparison. "This shrimp, this is in a can, and it tastes funny," he said. He's a restauranteur.
Tony's mother moved her family back to Beloit, a few years after his father died. Tony was 21.
"It seems you'd want to stay there with the beautiful climate, fresh air, the fresh produce. Why here?" I asked.
"It's everybody's dream to work if I could make more money. That's the key. It's like any other country. There's better opportunity in America than there is over there."
"You could go in the winter," I suggested.
"Even if I could, I wouldn't," he explained. "Restaurants are like babies."
"That's why you don't leave?"
"You're right, a 100 percent right," he said. "Most of the failures, the restaurants are not taken care of right."
Tony loves America and his work. This isn't his second choice.
"That's my priority. It's the food. That's life," he said.
Our server brought over a dessert tray.
"Do  you want dessert, " I asked, looking at the cake on the tray.
"No," he said. "You know why? I had a piece of zucchini bread we made three days ago. It's fantastic–got nuts in it. So I'm thinkin' when I go home, I'm gonna have a piece with an espress coffee," his musical accent emerging again.
"Oh that sounds good," our server said, unmistakably thinking more zucchini bread than cake.
Tony reached for the check.
"No," I said.
"You sure they're buying," he said, referring to my newspaper (where this story appeared originally). "You don't lie to me?"
I laughed. This beefy body builder was ready to fight for the check.
"This is Lunch with Marjorie," I affirmed. "Tony, it's my job."
He acquiesced, reluctantly. It was hard for him to let a woman pay for lunch.