I tried to coax Lennox to try my creme brulee dessert at Garrett's in Rockford. 

He tightened his lips: "No, no, no." His huge smile returned as he continued his story.
"I was baptized that week," he told me.
"My mom was at the gate waiting with that look on her face…excited about good news. She knew God was in it from the beginning. There's a great feeling that comes over one when you have answered the call, stepped out in faith, and watched God fulfill the reason behind it all."
But, urgency was in his mother's heart.
"Every year, she was always sick…in the hospital…diabetes, hypertension," Lennox said.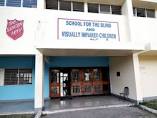 A call to the school beckoned Lennox home. His mother was in a coma.
"It was a 10 minute walk from the hospital," he said.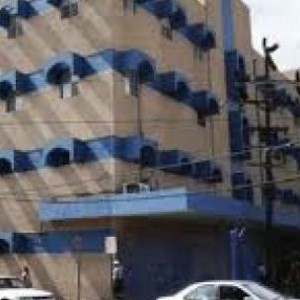 "On my way home, I had this sick feeling. I just broke down. Something about this time. I remember going to the bathroom, kneeling on that (outhouse) floor, and praying…for hours."
His grandmother prayed with him, and he fell asleep.
"I woke up about 3 o'clock in the morning," he said.
"All the lights were on. I knew…it was not going to be good. My grandma told me that my mom passed away."
He felt thrown off course.
"I thought God could not do that. That is not the God I know."
His grandmother stepped in again.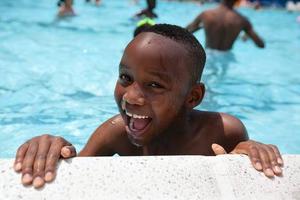 "God will never teach you to swim so that you will drown," he remembered, she told him.
"If God throws you in deep waters, He is going to be your lifeline."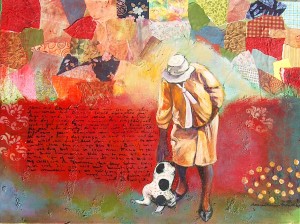 "You were close to her."
"Oh yes, because my mom was always in the hospital." His world changed. His retired grandmother's pension was meager. Not enough to feed one person.
"It's a third world country; you've got your own responsibilities," he explained.
"I was at the mercy of the government.
"Back at school, I was considered an orphan."
His grandmother encouraged him. God would bring a breakthrough.
When Lennox was 16, Dave and Julie led a group of students on a Salvation Army mission trip from Rockford, Ill. to the school in Kingston.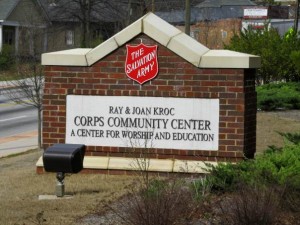 They met Lennox and fell in love with him.
"They said, 'We love you so much, we just want to wrap you up in our suitcase and take you back with us.'" he recalled.
"They were joking."
But Dave and Julie woke up every night, feeling God was calling them to do something. Lennox kept coming up in their prayers. They started the process of taking him back to Rockford.
"Why did they fall in love with you?" I teased.
"I would call you ebullient, like champagne."
"Well I do have joy," he said.
Paperwork that usually took months came through in weeks.
"What made you want to come here?" I asked him.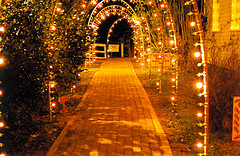 "Everybody in Jamaica wants to go to the United States…streets of gold…you can get whatever you want..eat whatever you want…peanut butter…ice cream…chocolate…more than one pair of shoes without holes…more than one Sunday best," he reveled.
"How about when you got here?" I asked.
"I don't think it was different than what I expected," he said.
"It was better. I landed at O'Hare. Tall buildings, beautiful cars, big streets, highways, landscaping, no rusted, galvanized zinc fences, no shacks. Clean no trash, but no beach. Shocking and amazing."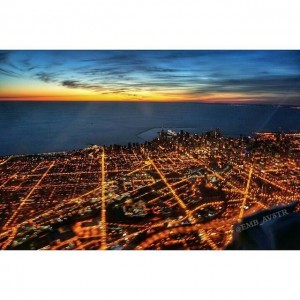 "We do have rusted fences and shacks," I informed.
"I know that now, but not between O'Hare and Rockford," he smiled.
Lennox felt like he had a family; he belonged.
"After my mom died, I felt like I didn't belong. My brothers were older. There were living in my mom's house. It was scattered for me. I was in a dormitory…wide open with beds."
His mom had been the thread holding everything together. In his new environs, he attended Rockford Christian, and felt God's plans were developing for him.
"I had to adjust…learn about myself, my gifts, my talents," he said.
"I started getting involved in music, learning about praise and worship. I got involved in starting praise bands."
Various parents of school friends helped him, which segued into participating in praise and worship in a newly forming church.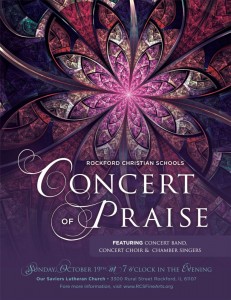 When Lennox was ready to graduate, his new family decided it was time for him to make a change.   

He began studies at Rock Valley College, and became part of the household of one of his friends. "It cost $16,000 a semester to be an exchange student," he told me.
"I lived through each year not knowing if I was going to go back to Jamaica. There were times when my ticket was bought, or almost bought. I have a farewell video," he chuckled.
A friend's father found an immigration lawyer who said there wasn't much to do except go to school…which meant raising $16,000 every few months. Then, she found a solution: Lennox could work as a religious occupant, a church missionary.
"One day my phone rang." he said.    

"The lawyer asked if I was sitting down."
He had finally been approved for legal residency.
"Just like your grandmother taught you…" I began.
"God never teaches us to swim to let us drown," he finished the sentence.
He's been back to see his grandmother several times, and recently went on a Salvation Army-led mission trip to their Kingston, Jamaica school for the Blind.
"Full circle," I mused.
"Um-hmm."
He works as a program director and worship leader for junior high school students at his church in Rockford.
"You were in junior high when all of this started for you," I remembered.
"I plan on finishing my degree in music ministry," he said.
"I would love to be a music pastor…getting my master's in divinity."
Lennox says he's a homebody. He has an apartment, but still is a part of his best friend's family.
People ask him where he gets so much energy.
"I worship with my mind, my soul, my heart, my strength, my whole body," he explained.   

"I know God for myself. Like David, who went through the worst, God was always there to pick him up.
I watch Americans go to basketball games, football games, and they go crazy.
Why would I cease to move when I am in the presence of the King of Kings, Lord of Lords, God of the universe…in relationship with me? Why would I just stand? Why am I silent?" his buttery voice increased in volume.
"Jesus said if you don' praise Him, the rocks will cry out," he added.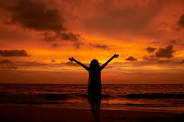 "The day I heard that, knowing about the goodness of God, His presence, His hand on me…I ain't gonna let no rock out-praise me. There's ain't no way I'm gonna do that."
(This story originally appeared in June, 2007, in The Rock River Times)