As we talked more about modern and ancient Rome, the birds in the hotel courtyard were chirping so loudly that conversation was a bit difficult.
"I don't sense a lot of crime in Rome," I said, even though I had noticed that the hotel neighborhood had a lot of graffiti on the buildings.  
"No, thank God," Carlo said. "The crime we have is only the pickpockets, the Gypsies."
"We had a man aggressively trying to put flowers in our hands at the Trevi Fountain," I told him. "He wanted to sell you flowers."
"Do you have some thoughts on Pope John Paul II," I asked, switching to a more serious subject.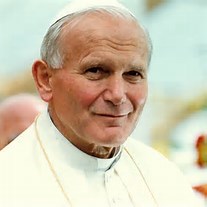 "This pope was very loved. He was very long in power, and also he was a pope that historically lived in a very important period of time."
"What about the new pope?" I asked, referring to Pope Benedict, the one we had seen early in his papacy at the Vatican on this 2005 trip.

"It's too early to tell. Really we had hoped that after a Polish pope, they were going to elect an Italian one."
"I was surprised to see they elected a German pope," I agreed.
"Being in Rome, living in Rome, we have a lot of advantage, because the church is bringing a lot of people to the city. But the Catholic Church is influencing the Italian politics. the previous pope was a person. adorable, but he wasn't open to the changes in the life in the world. One of the reasons why they elected this German, is because he was a person who was (continuing) the policy of the previous pope. It's a regressive situation in my opinion. We are going back to the medieval."
"Is that oppressive?"
"Oppressive, correct. When the church is interfering with Italian politicians, it is…"
"Medieval," I understand.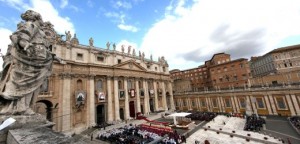 "OK you understand," he said. "The last thing I want to tell you: Do you know how powerful the Catholic Church is? Do you think they have a lot of money? Do you think they are rich? Do you know that money is power? It happens everywhere. Money can make a war to start or finish the same year. The Catholic Church is powerful because they have money, and so they guide the choice of the governor. I have opinions about politicians in Italy that I don't like to repeat. I feel that we do not live in a democracy in this country. How can it be a democracy with 27 parties? It cannot be a democracy with 1200 delegates. It cannot be a democracy," he said. "I want to say, our country could be more progressive. Because progress is life, is freedom."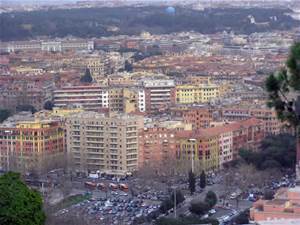 "What would that mean for you?" I asked.
"That I consider myself to be a free person. As i am now, I'm not, because there are a lot of rules and regulations that keep the Italian industry and people like me down."
"So the decisions you have to make are controlled?"
"Yes, too much control, too much control. When they have 27 parties, each one has a little bit of power. Before you get the final decision, you've got to have him, him, and him and that. Before they give the permit, you can die."
"That is frustrating," I said.
"Oh, yes, I am sure that if I were in America, I could have done a lot more." "Did you ever consider that?"
"I'm Italian, you see. My heart is here. When I was abroad, I was dying to come back to my city."
"You have been to America?"   

"I've been to New York and to Orlando."
"What were your impressions?"
"New York is like Rome 2000 years ago. Because of the technology and art that is there."
"Ancient Rome was very sophisticated," I affirmed.
"If you compare the time when old Rome was in power, you can see that the majority of the people lived in houses made with wood, but in Rome (itself) people lived in houses made of marble."
"Is Rome still very cultural?"
"Not like it was before. It is a place where people should come, because everybody should see how clever and how important the Romans were. If you want to see tracks of history, you must come here. If you want to look at the inventive architecture, you should go see the Pantheon with the round ceiling built 2000 years ago, without technology that you have today. That is why it is important for everyone to come to see our country. We have a little bit remaining (but) not too much from the Roman Empire…the ruins…the Coliseum, the Forum and other things. To me now, America is like the Roman Empire 2000 years ago. All roads should lead you there."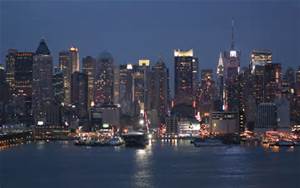 "Do you like Americans to come here?"
"Oh yes, I like American people."
(Published first in The Rock River Times column, Lunch with Marjorie, in August, 2005). Since then, after Pope Benedict resigned in 2013, Pope Francis, an Argentinian, was elected to the Roman office.